A step-by-step guide to buying Bitcoin
You can buy Bitcoin in Australia in the following simple steps:
Not all exchanges accept all payment methods, so if you have a specific payment method in mind, it can be helpful to specifically look for an exchange that accepts it.
Buying Bitcoin with your bank account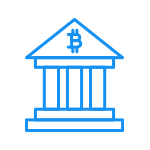 Most Australian cryptocurrency exchanges will accept bank transfers and related payment services such as POLi Payments, Osko and PayID. These transfers are often free and near-instant, so they can be an excellent choice where available. Australian exchanges that accept these options include CoinSpot, Independent Reserve, BTC Markets, Swyftx and more.
BPAY transfers are also accepted by some exchanges, but these are usually much slower and may incur fees.
When using an overseas cryptocurrency exchange, you may see bank transfer payment options referred to as wire transfer or SWIFT payment. These payments will usually be much slower (they can take up to a week) and will attract significantly higher fees than domestic bank transfers, including currency exchange fees. If you want to use a specific overseas exchange, it may be preferable to buy cryptocurrency domestically with local currency and then deposit cryptocurrency onto the exchange instead.
Different payment methods have their own pros and cons.
Buying Bitcoin with a credit card or debit card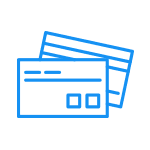 Many Bitcoin brokers let you buy Bitcoin using your credit card, including platforms like Coinbase and Coinmama, and using your credit card allows you to make quick and convenient purchases. Trading platforms such as Binance have also started letting customers directly buy cryptocurrency with a credit card via third-party payment integrations.
However, in all cases, credit card transactions attract relatively high fees, typically in the 1.5% to 3% range. On top of that, they can also incur cash advance fees. Banks often don't look too favourably on these transactions either, and some have blocked customers from buying crypto with plastic. Debit cards aren't as widely accepted as credit cards but can still be used to buy cryptocurrency on some platforms.
Credit cards aren't typically accepted on peer-to-peer exchanges due to the risk of chargeback fraud.
Buy Bitcoin with cash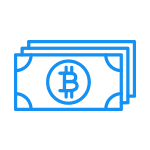 There are three main ways of buying Bitcoin with cash in Australia.
The most direct way is to use a peer-to-peer exchange, and arrange an in-person cash purchase with someone in your local area. Another way is to find a Bitcoin ATM near you, and deposit cash that can then be converted to BTC.
The third way is to pay with cash at a newsagent. Exchanges will generally refer to this payment option as "cash deposit" or "blueshyft". To use this, select the cash payment or blueshyft option on the exchange's website and enter the amount of Bitcoin you want to buy. The exchange will then create a QR code, which will typically be sent to your email address. Take this QR code to a participating blueshyft newsagent (there are over 1,000 participating newsagents in Australia), and let them know you're using the blueshyft service and which exchange it's for.
You can then pay the newsagent with cash, the newsagent can scan the QR code and the Bitcoin will be credited to your exchange account.
Australian exchanges that accept blueshyft payments include CoinSpot and CoinJar. Buying Bitcoin with cash can be as quick and convenient as other payment methods, but it also tends to be among the most expensive payment methods.
Google Coinstar, ATM bitcoin or Coinme to find the nearest in your area
https://coinatmradar.com/countries
https://coinme.com/locations/
How to use Coinme watch video
https://youtu.be/oxezZjFrPZU